Alanya Sea Excursions
Along with the weather warming up, people make holiday plans to spend as much time as possible at the seaside. As such, Alanya stands out as one of the most popular destinations not only recently but also in the past. If people want to make unforgettable memories while enjoying themselves here, the Alanya tours will satisfy them. Moreover, along with the sea tours, people will not only spend time in the sea, but they'll also get to see the most beautiful places in Alanya.
Alanya Scuba Diving
When it comes to scuba diving, the vast majority of people actually have question marks in their mind. Only through the Alanya Scuba Diving and the professional training that accompanies it will anyone be able to fully experience scuba diving at Alanya's most beautiful spots. Participants will be picked up from their hotel and dropped back off after scuba diving at various locations. The tour officials will provide all the equipment needed for scuba diving to ensure that participants will be able to scuba dive without any problems.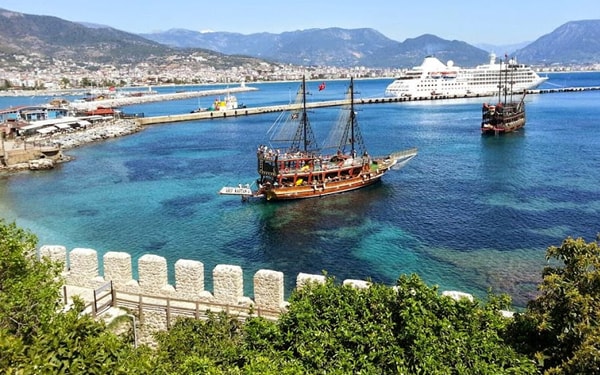 Alanya Rafting Tour
Although it's mainly preferred by younger people, the only requirement for participating in the Alanya rafting tour , which has recently become more preferred by people of almost any age, is to be over 10 years old. While rafting in the Köprülü Canyon National Park, participants can explore the natural beauty if they wish to. While rafting is fun, as well as tiring, some breaks will also be given to take a swim. Those who have not rafted before will have the opportunity to enjoy going rafting after a brief optional training session.
Alanya Manavgat Boat Tour
Although Alanya is known to be full of entertainment, quite a lot of people just want to relax. For that reason, they may prefer the Alanya Manavgat boat tour. On these excursions, which generally last for 1 hour, participants can spend their time at different locations on the boat. Participants will have the opportunity to view unique places in Alanya, the place known for its different shades of blue, and be able to have lunch on the boat while also immortalizing their trip through taking pictures.