8 Cool Things to Do when in Delhi to Beat the Summer Heat
People know about the Dilli ki Sardi. The credit goes to Bollywood lyrics writers! However, summers in the capital city are equally strong and dreadful if not pleasant. The scorching heat across the city keeps everyone indoors. Does this affect the tourism in Delhi and neighboring areas? No. Even during summers, the dilwalon ki Dilli has a lot to offer to soothe the hardcore voyager in you.
Listed below are some of the coolest places to hit in Delhi during summers to beat the heat:
A Spa Treatment
Delhi is a city of spa. You would find them at various corners of the city. These are a perfect place to rejuvenate in the Delhi summers. Some of the best spa centers in Delhi such as Three Graces, Kaya Kalp, R The Spa, etc. offers rejuvenating treatments such as mud body wraps, seaweed wraps, Kerala massages, and a variety of detoxifying options. Do not forget to try out fruit-based body treatments and hydrotherapy.
Gorge in Summer Coolers
Don't forget to enjoy a dose of Ice Gola (shaved ice dipped into a delectable range of flavors), Rabdi, Sherbet, Kulfi, and Aam panna. These are some of the most delectable summer coolers available in Delhi!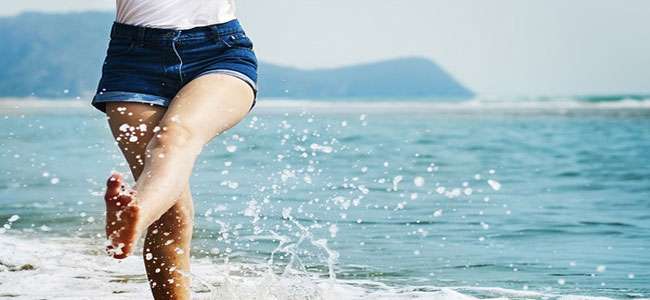 Khari Baoli located in old Delhi is one of the best places to visit in Delhi during summer for these delicacies. Try out sherbet at Harnarain Gokal Chand or the 100 year old shop of Duliram Nareshchand offering varied flavors such as khus, sandalwood, rose, almond, and aam panna.
International Mango festival
This is a wonderful opportunity to taste the lip smacking variety of mangoes, the king of fruits. Summers in Delhi are incomplete without mangoes. The capital city of India hosts international mango festival annually. The event is hosted to commemorate the existence and grandeur of the king of fruits. A visit to the festival will give you an opportunity to relish over 1100 varieties of mangoes. These also include some very rare varieties. So visit the Delhi Haat at Pitampura in the month of June and July.
Hit the Coolest Bar of the City
You must hit the Ice Bar when in Delhi. The bar is equipped with ice walls, ice bar counters, ice sculptures, and even ice chairs, and sofas. You would love to groove to the Karaoke night. At INR 1000 per person, you would be provided with special gloves and cloaks at the venue.
Pool Party
The city organizes some very cool pool parties at Nyx, Aqua, Golden Tulip, Aquaden, and The Park. So spend your evenings at one of these elite parties. You require shelling out around INR 1500 to INR 4000. The price depends on chosen venue.
Weekend Getaways from Delhi
One of the best things about the capital city is that it is very near to the beautiful hill stations of India. You can spend your weekend away from the scorching heat and hustle bustle of the city. Simply plan a small trip to Parwanoo, Nainital, Jim Corbett National Park, Shimla, Bhimtal, Hrishikesh, and Dharamsala and enjoy a cool summer.
Enjoy Night Life in Delhi
Delhi is reckoned for its elite and classy night life. So hit one of the best bars in the city. You may head to the center of party life Hauz Khas Village or some of the high class clubs in the city such as Blues in Connaught Place, Kitty Su in The Lalit, etc. Other options include Raasta in Hauz Khas Village The Lodhi, Elan among others.
Enjoy Local Shopping
Market hopping in Delhi can be super fun. Evening time is the best time after the weather cools down. Being one of the fashion capitals in India, Delhi has a lot to offer. On your visit to the city under Delhi Agra tour packages, head to straight to some of the most happening shopping destinations of Delhi such as Meherchand Market, Santushti Market, Hauz Khas Village, Greater Kailash Market, etc. Sarojini Nagar Market is yet another happening place among younger boys and girls. In case, you have already made up your mind to travel across the narrow lanes and stalls of these markets, make sure you carry a bottle of water. It will save you from heat. Lajpat Central Market in Lajpat Nagar II is also an amazing place to be. The marketplace has its own charm. Another place to be when you are in Delhi is the Janpath Market. This renowned shopping destination is the best place to shop in Delhi. Here, you would find all the latest fashion goods. It also serves as the perfect place to buy traditional items and souvenirs. Nehru Place market is one of the best markets for mobile phones, laptop stores, mini electro items, at an affordable price.